In HappyMedia Plugin, we have added a cool feature of adding stock images from various third-party sources with a single click.
Currently, we have support for these platforms to instantly import images to your WordPress media library.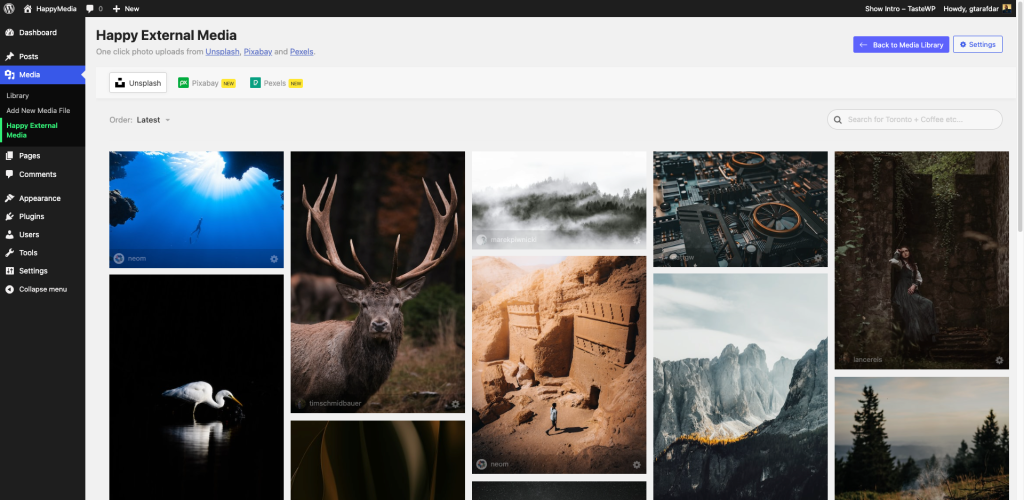 How to add media files from third-party sources
You can access the third-party media library by clicking the Happy External Media button. You'll get the button in places.
On the WordPress left sidebar Media Sub menu
On the Library Gallery View's top bar menu button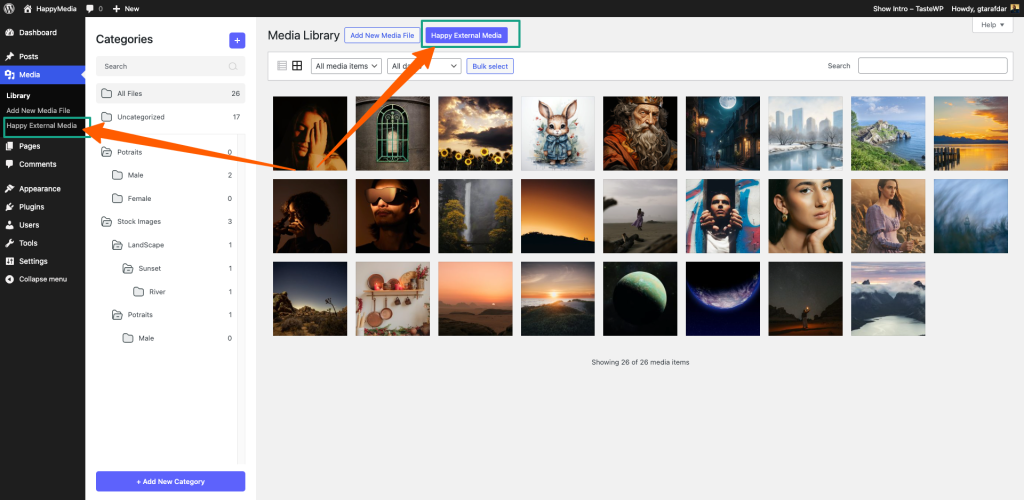 Adding Images From the third-party sources
Click Happy External Media to enter the section. Select your desired source from the top bar. Select the images you want to add. The selected images will be added to your library.
Note: When using it for the first time to import images from Pexels, you'll get an API popup for verification. To avoid this issue, you can create and add your own API from this link. Or you can use our default API and select the reset to default API option. But we have limitations to using our default API, so there may be instances where it's not possible. We have added it for your testing purposes to show whether it's working or not at your end. Please, don't get us wrong.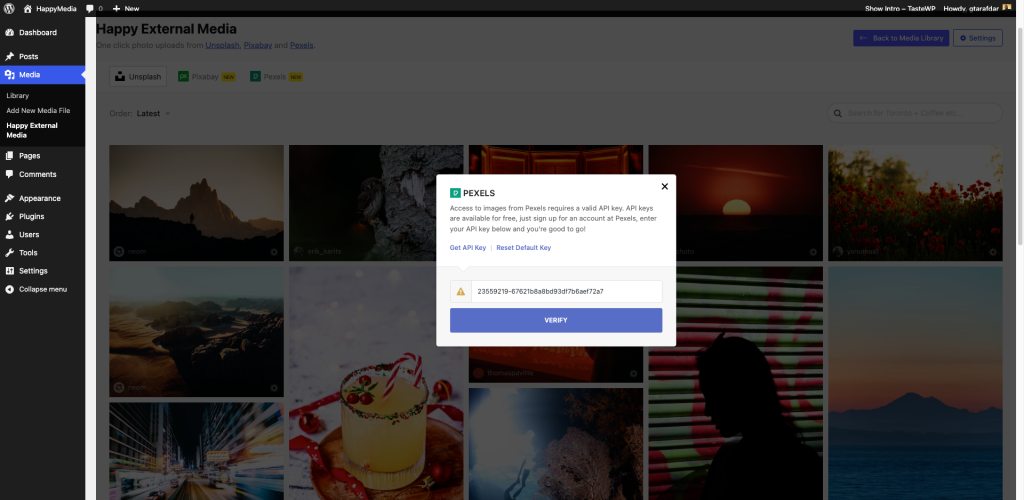 That's it.